Accelerating Impact Across Larger Nonprofits
Large nonprofits play a pivotal role in communities and societies across the UK. At Cirrico, our mission as a dedicated Salesforce nonprofit partner is to equip these organisations with the tools, resources, and the Salesforce nonprofit platform they need to amplify the impacts they tirelessly work to create, using easy-to-use, scalable technology.
Every day, we collaborate with nonprofits from diverse sectors. With over 200 successful Salesforce CRM implementations for UK nonprofits under our belt, we are confident we can design the optimal system to support any organisation in realising their goals. We're passionate about crafting solutions that streamline processes, save time and resources, and ultimately save money.
Our in-house teams specialise in partnering with large nonprofits, grasping the unique challenges they encounter, and addressing these with suitable Salesforce solutions that deliver a return on investment from day one. Whether it's for comprehensive organisational needs or specific team requirements, we collaborate to pinpoint exactly what you need, implement it, and ensure that your organisation works smarter, not harder.
Some of the large nonprofits we have worked with...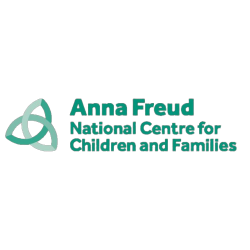 Transitioning Your Nonprofit to a Data-Driven Model with Salesforce
Cirrico and our team are experts at transforming your organisation into a data-driven entity. The reason? Better-informed decisions stem from having accurate, accessible data. Large nonprofits often grapple with data scattered across various locations, complicating collation and consuming time. Salesforce, our nonprofit technology partner, enables organisations to house everything in one straightforward, accessible platform.
Streamlining Tasks and Saving Time with Salesforce Solutions
Every team has its essential tasks, many of which can be automated. We partner with organisations to meet all their needs, optimising efficiency. Tasks like data uploads that used to take hours can be done in seconds. Organising and dispatching GiftAid data, previously a time-consuming process, is now automatic. The potential for time-saving through Salesforce is boundless.
Programme Management Made Easy with Salesforce
Programmes are at the heart of a nonprofit's mission and have multiple factors contributing to their success. Our aim as a Salesforce nonprofit partner is to provide organisations with a platform that facilitates programme management, volunteer engagement, and reporting all in one place. We work with organisations daily to deliver a solution that will transform their programmes, save time, and consolidate their impact in a single view.
Street Soccer Scotland are an organisation helping homeless and people experiencing poverty change their lives through the use of football. They are a small team of 18 staff and needed a new system to scale their impacts and chose Cirrico and Salesforce to do this, here they share their story:
Contact the experts at Cirrico
If you're a larger nonprofit with one or many different projects in mind and want to chat to us about the impact that having Salesforce for your organisation  can have, we'd love to talk to you!

We have members in the team that are specialists in every area of nonprofit work, so send us a message and we will get in touch to see what's possible for your organisation!
Don't take our word for it
Our customers are our best brand evangelists, when we helped out Bipolar UK they had some very nice things to say about us.
In the middle of a global pandemic, Salesforce has enabled us to revolutionise our approach to managing safeguarding to a really efficient, instant process.
This error message is only visible to WordPress admins
Error: No connected account.
Please go to the Instagram Feed settings page to connect an account.