Accelerating Impact Across Larger Nonprofits
Large nonprofits play an important part in communities and societies across the UK and our mission at Cirrico is to give them the tools, resources and platform to ensure they're able to scale the impacts they are striving to create through easy to use technology across an entire team.
Everyday we work with organisations from a variety of backgrounds, and having completed over 200 UK nonprofit CRM implementations we are certain we can create the most amazing system to help any organisation achieve exactly what their teams are passionate about, in a way that makes it easier saving time, resources and money.
We have in-house teams that are experts in working with larger nonprofits to understand the current challenges they face, and how we can alleviate these through the right solutions that will provide return on investment from day one. Whether it's for an entire organisational needs, or for a certain teams needs we are able to work with the organisation to define exactly what they need, implement it and ensure that they're working smarter, not harder.
Some of the large nonprofits we have worked with...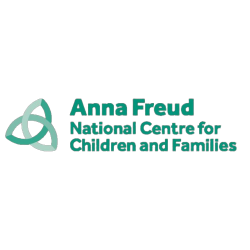 House all data in one place
Cirrico and the team are experts in making sure that your organisation becomes data driven! Why? Well, we are all able to make better, informed decisions when we have the right data at our finger tips. Often larger nonprofits have data in multiple places which makes it hard to collate, and is very time consuming. Salesforce enables organisations to house everything in one simple place for everyone to use.
Improve day to day tasks and save time
Each team has its own 'must do' tasks, and often these can be automated. We work with organisations to ensure that all their needs are met to speed up the time things take. For example data uploads that previously took hours to upload, can be done in seconds, GiftAid data that took hours to organise and send off, this is done automatically… the list of ways to save time is endless.
Programme Management 
We understand that programmes are at the centre of an organisations missions work and have lots of different factors that underpin their success. We want to provide organisations with a platform that enables their teams to manage programmes, volunteer engagement and reporting in one place. We work with organisations everyday to provide them with a solution that will revolutionise their programmes and enable them to save time and see the impact they are having in one place.
Street Soccer Scotland are an organisation helping homeless and people experiencing poverty change their lives through the use of football. They are a small team of 18 staff and needed a new system to scale their impacts and chose Cirrico and Salesforce to do this, here they share their story:
Contact the experts at Cirrico
If you're a larger nonprofit with one or many different projects in mind and want to chat to us about the impact that having Salesforce for your organisation  can have, we'd love to talk to you!

We have members in the team that are specialists in every area of nonprofit work, so send us a message and we will get in touch to see what's possible for your organisation!
Don't take our word for it
Our customers are our best brand evangelists, when we helped out Bipolar UK they had some very nice things to say about us.
In the middle of a global pandemic, Salesforce has enabled us to revolutionise our approach to managing safeguarding to a really efficient, instant process.
This error message is only visible to WordPress admins
Error: No connected account.
Please go to the Instagram Feed settings page to connect an account.